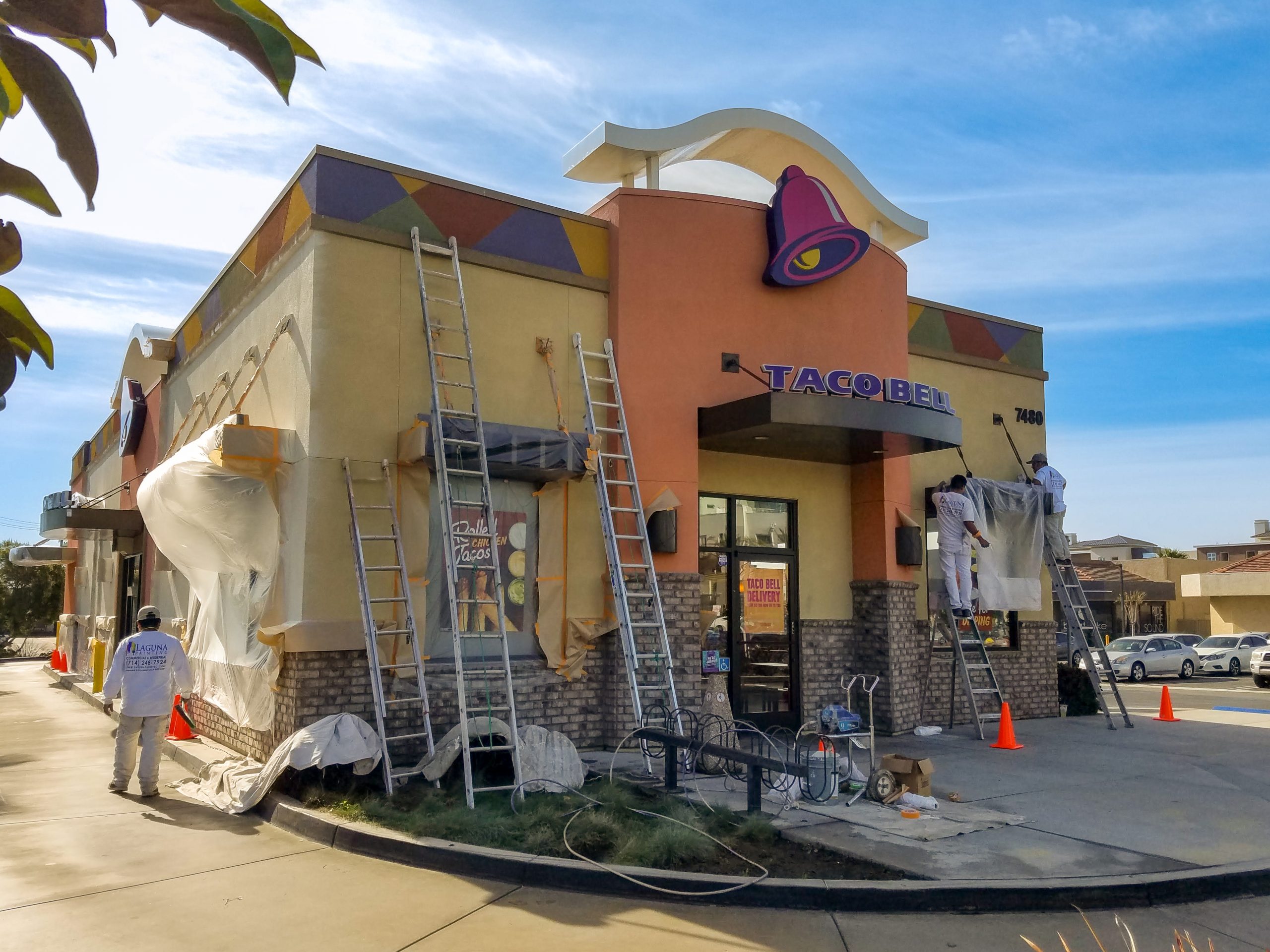 How to Choose the Right Commercial Painting Contractors in Orange County
Your business's appearance is often the first impression potential customers have of your company. Ensuring your commercial property looks its best requires hiring the right commercial painting contractors. Whether you're based in Irvine, Newport Beach, San Clemente, or Huntington Beach, the following tips can guide you through choosing the right commercial painting contractors in Orange County.
1. Look for Experience
Commercial painting is a specialized task that requires specific skills, knowledge, and tools. Seek out contractors like Laguna Painting who have a proven track record of delivering high-quality commercial painting projects. Our team has handled countless commercial properties across Orange County, so we know exactly what it takes to get the job done right.
2. Verify Licensing and Insurance
Reputable commercial painting contractors in Orange County should have all necessary licensing and insurance. At Laguna Painting, we're fully licensed and insured, giving you peace of mind that your property is in good hands.
3. Check Out Past Work
Past work can give you an idea of the contractor's capabilities. Look at online portfolios or request a tour of their previous projects. For instance, at Laguna Painting, we're proud of our work and more than happy to showcase the transformation we've brought to businesses in San Clemente, Irvine, and beyond.
4. Get Detailed Quotes
The right commercial painting contractors should be willing to provide detailed, written quotes, including the scope of work, materials to be used, and the total cost. At Laguna Painting, transparency is crucial to us. We provide detailed, no-obligation quotes to all potential clients.
5. Consider Communication and Professionalism
Reliable contractors maintain good communication with their clients. From the initial consultation to the final walkthrough, you should feel heard and understood. At Laguna Painting, we emphasize open communication and customer satisfaction, ensuring a smooth and stress-free painting process.
6. Check Reviews and References
Reputable commercial painting contractors will have a list of satisfied clients. Check online reviews and request references to get a feel for the contractor's reputation. We've built a solid reputation throughout Orange County, from Huntington Beach to Newport Beach, and we're proud to share our glowing customer testimonials with potential clients.
7. Evaluate the Preparatory Work
Preparation is key to a successful painting job. Ensure the contractor plans to carry out thorough preparatory work like power washing, surface repair, and priming. At Laguna Painting, we take the time to properly prepare your commercial property to ensure long-lasting, beautiful results.
8. Ask About the Materials
The quality of paint and other materials used can significantly affect the final result. Look for contractors that use high-quality, durable paints and materials. At Laguna Painting, we use only the best materials to ensure your property not only looks great but can withstand the test of time.
Choosing the right commercial painting contractors can seem daunting, but it doesn't have to be. Laguna Painting is the trusted choice for businesses in Orange County. Contact us today at 714-248-7924 or visit our website to schedule your free consultation and discover the Laguna Painting difference.