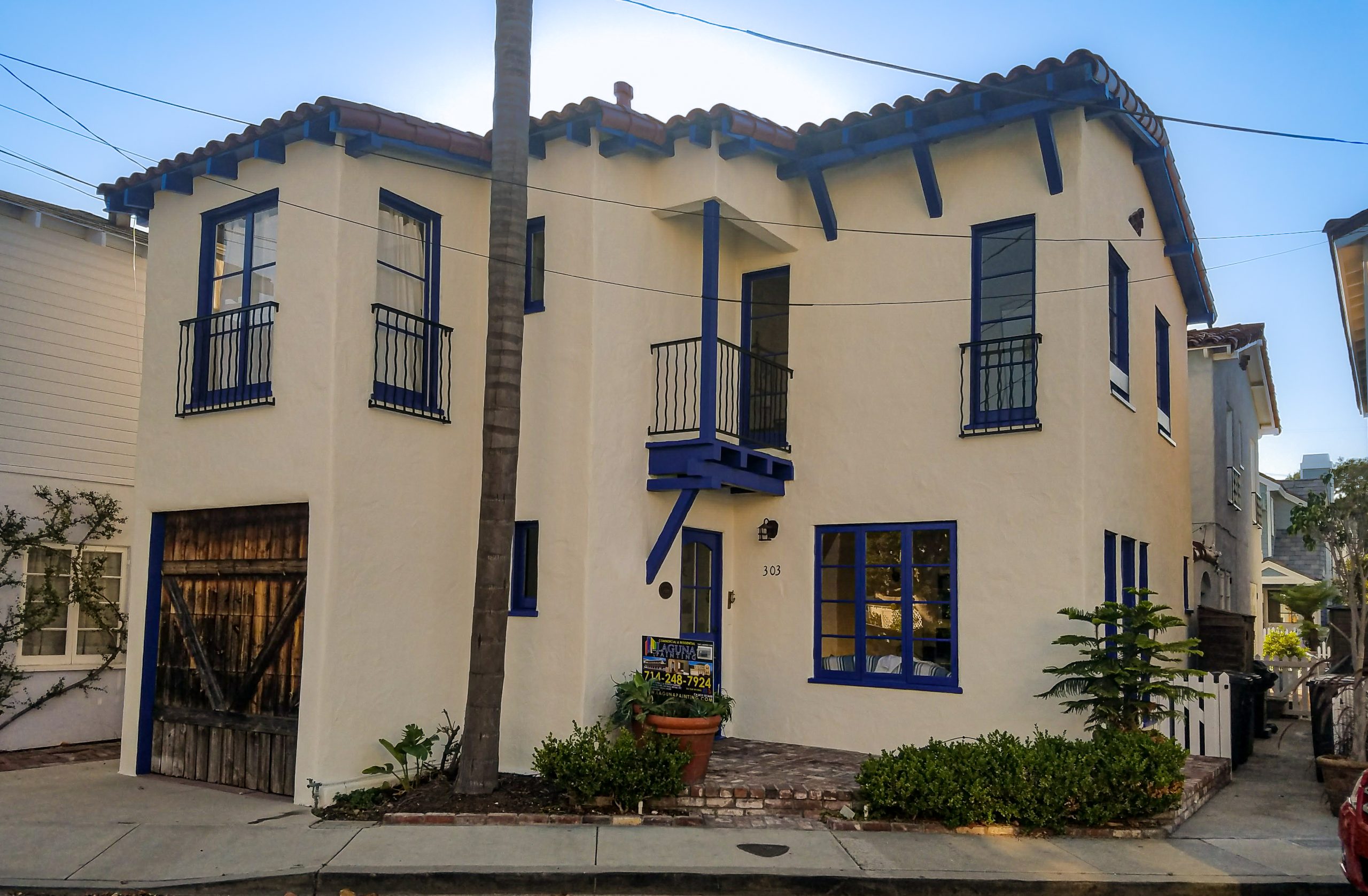 Advantages of Hiring a Professional House Painting Company in Orange County
A fresh coat of paint can breathe new life into your home, enhancing its curb appeal and value. However, achieving a flawless, professional finish requires more than just a can of paint and a brush. This is where the expertise of a professional house painting company comes into play. If you're considering painting your Orange County home, here are the key advantages of hiring a professional painting service like Laguna Painting.
1. Quality Results
While anyone can buy a can of paint and brush, there's a noticeable difference between DIY and professional results. Professionals know the right techniques and use high-quality tools and materials to ensure a smooth, lasting finish.
2. Efficient and Timely Completion
Professional painting companies have the necessary experience and manpower to complete projects in a timely manner without compromising on quality. They know how to effectively plan the project and manage their time to avoid delays.
3. Expertise in Preparation and Cleanup
A professional painting service knows the importance of thorough preparation and cleanup. They properly cover your furniture, protect your flooring, and clean up after the job is done, leaving your home as neat as they found it.
4. Knowledge of Trends and Colors
Professionals stay updated on the latest trends in home design and can provide valuable advice on color combinations and finishes that will enhance your home's aesthetic appeal.
5. Surface Inspection and Repair
Professional painting companies go beyond mere painting. They inspect your home for any signs of damage, such as mold, rot, or structural issues, and can repair minor damages before starting the painting process.
6. Safety
Painting, especially exteriors, involves working at heights and using specialized tools. Professionals are trained to do the job safely, minimizing the risk of accidents.
7. Stress-Free Experience
Hiring a professional eliminates the stress and effort involved in a DIY painting project. They handle everything from start to finish, allowing you to relax and enjoy the transformation of your home.
8. Insurance and Warranties
Professional painting companies in Orange County, like Laguna Painting, are licensed and insured, providing you with peace of mind. They also offer warranties on their work, ensuring that any issues that arise after the project's completion are taken care of.
9. Value for Money
Although you might think that DIY painting saves you money, it might end up costing more in the long run due to the lack of proper tools, skills, and the time invested. Professional painters, on the other hand, provide you with a high-quality finish that will last for years, giving you the best value for your money.
10. Customized Service
Every home is unique, and a professional painting company tailors its services to meet your specific needs and preferences, ensuring a personalized touch to your painting project.
In conclusion, hiring a professional house painting company in Orange County comes with an array of benefits, from exceptional quality and efficiency to safety and convenience. Laguna Painting is dedicated to providing superior painting services that exceed your expectations. With a skilled team, top-quality materials, and commitment to customer satisfaction, they are the trusted choice for homeowners in Orange County.
Ready to refresh your home with a new coat of paint? Contact Laguna Painting at 949-313-8428 for a consultation and experience the advantages of professional painting services first-hand.
Sources:  
Laguna Painting Services – www.lagunapainting.com
California Licensing Board – www.cslb.ca.gov
Houzz – Home Design Trends – https://www.houzz.com/magazine/trending-now-the-most-popular-exterior-photos-on-houzz-stsetivw-vs~114345430