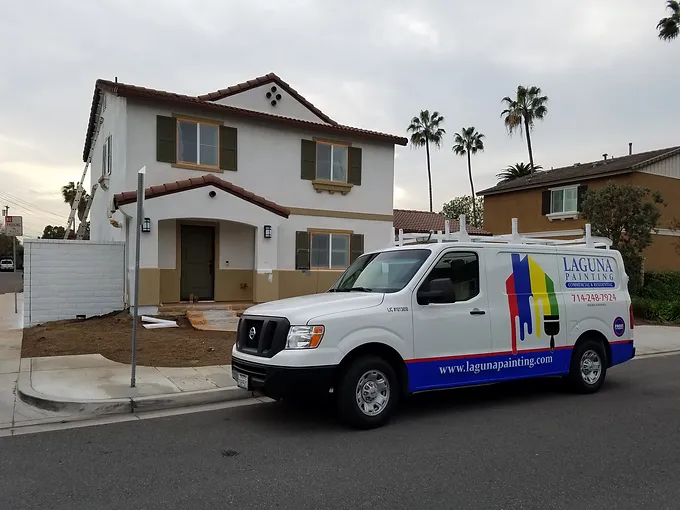 The Dos and Don'ts of Hiring Painting Contractors in Orange County
Hiring the right painting contractor can turn a daunting home improvement project into a hassle-free experience. However, choosing the right professional in a sea of options can be overwhelming. In this guide, we outline the dos and don'ts of hiring painting contractors in Orange County to help you make an informed choice.
Do Your Homework
Start by researching local painting contractors in Orange County. Visit their websites, read reviews, and look at their portfolio of work. Check to see if they're licensed, insured, and whether they're a member of any professional associations.
Don't Skip the Interview
Once you have a shortlist, conduct interviews either over the phone or in person. Ask about their experience, their process, the materials they use, and how they handle unexpected issues. The way they handle these questions can tell you a lot about their professionalism and commitment to customer service.
Do Ask for References
A reliable painting contractor will have no problem providing references from previous clients. Reach out to these references and ask about their experience. Were they satisfied with the work? Was the job completed on time and within budget? How was the contractor's communication?
Don't Overlook the Details
Be clear about what your project entails. Is it just painting, or are there repairs and prep work needed? Make sure the contractor is fully aware of the scope of the project before they provide a quote. Also, make sure all details are in writing, including the cost of materials and labor, the specific work to be done, and the timeline for completion.
Do Consider More Than Just Price
While it's natural to lean towards the lowest quote, remember that you often get what you pay for. A higher bid might mean that the contractor is using better materials or has more experienced workers. Consider the value, not just the cost, when making your decision.
Don't Forget About Cleanup
Painting can be a messy job. Ask potential contractors about their cleanup process. Will they remove paint chips, cover your furniture and floors, and clean up at the end of each day? You want a painting contractor who leaves your space as clean as they found it.
Do Check for a Warranty
Reputable painting contractors often offer a warranty on their work, providing peace of mind for homeowners. Ask about this upfront and make sure the warranty details are included in your contract.
At Laguna Painting, we understand the importance of choosing the right painting contractor. We pride ourselves on our professionalism, attention to detail, and commitment to customer satisfaction. With years of experience in Orange County, we offer exceptional quality and service, ensuring your painting project is in the best hands.
Ready to start your painting project? Trust Laguna Painting, where we meet your expectations and then exceed them. Contact us today at 949-313-8428 to schedule a consultation and discover the Laguna Painting difference.
Sources:
1. [Laguna Painting Services](www.lagunapainting.com)
2. [California Department of Consumer Affairs – Hiring a Contractor](https://thedcapage.blog/2015/04/20/hiring-a-contractor-step-by-step/)
3. [BBB – Hiring a Painting Contractor](https://www.bbb.org/article/news-releases/19933-bbb-tip-hiring-a-painter)