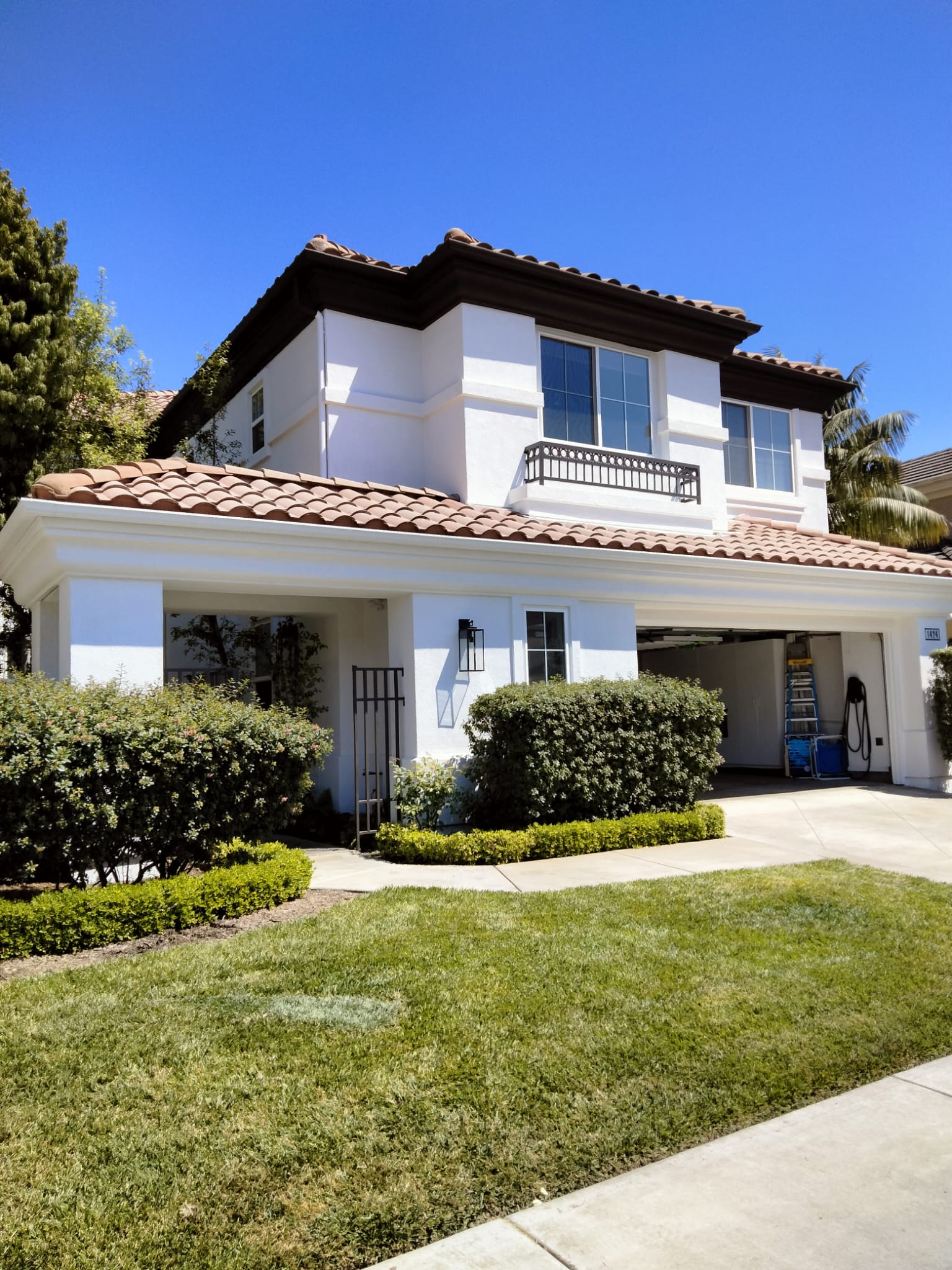 Elevate Your Home's Curb Appeal with Our Exterior House Painting Services
First impressions are often lasting ones, and this is particularly true when it comes to your home. The exterior of your house is the first thing people see, and a fresh, vibrant coat of paint can dramatically elevate its curb appeal. At Laguna Painting, we understand the importance of making a great first impression. Here's how our professional exterior house painting services can enhance your home's appeal in Orange County.
1. A Fresh, Inviting Look
Nothing revitalizes the look of a house like a fresh coat of paint. Whether you choose a classic hue or a bold, modern color, our experienced painters will apply it with the utmost precision and care. Our team is well-versed in color trends and can offer expert advice to help you choose a color that suits your home and neighborhood, while reflecting your personal style.
2. Increased Home Value
A well-executed exterior painting job not only enhances your home's appearance, but it can also boost its market value. Prospective buyers often judge a home by its exterior, and a fresh paint job can make your home stand out in the real estate market. This can translate into a higher asking price and quicker sale.
3. Long-lasting Protection
Our exterior house painting services go beyond aesthetics. Quality exterior paint serves as a protective shield for your home, safeguarding it against weather damage, insects, and other potential threats. By using high-quality paints and materials, we ensure long-lasting protection and durability for your home's exterior.
4. Professional Expertise
Painting the exterior of a house is a significant undertaking that requires knowledge, skill, and the right tools. As professional painters, we understand the intricacies involved in exterior painting. From surface preparation and choosing the right paint to the application and finishing touches, we manage every step of the process with expert care.
5. Time and Convenience
Hiring Laguna Painting for your exterior house painting saves you considerable time and effort. Instead of spending your weekends on a ladder with a paintbrush in hand, you can relax and enjoy your free time while we handle the hard work.
6. Environmentally Friendly Options
At Laguna Painting, we are committed to reducing our environmental footprint. We offer a range of eco-friendly paint options that minimize environmental impact without compromising on quality or finish.
7. Satisfaction Guaranteed
Customer satisfaction is at the heart of everything we do. We offer comprehensive warranties on our work and won't consider the job complete until you are 100% satisfied with the result.
In conclusion, investing in professional exterior house painting services can dramatically enhance your home's curb appeal, offering an impressive return on investment both aesthetically and financially. At Laguna Painting, we take pride in delivering high-quality exterior painting services that transform houses into dream homes.
Ready to boost your home's curb appeal? Trust Laguna Painting, the leading house painting service in Orange County, to deliver superior results that make your home the talk of the neighborhood. Contact us at 949-313-8428 to schedule a consultation today.
Sources:
1. [Laguna Painting Services](www.lagunapainting.com)
2. [Zillow – How Does Exterior Paint Affect Your Home's Sale?](https://www.zillow.com/sellers-guide/painting-exterior-of-house-to-sell/)
3. [HGTV – Choosing Exterior Paint Colors](https://www.hgtv.com/design/outdoor-design/outdoor-spaces/decks–porches-and-patios/choosing-exterior-paint-colors)