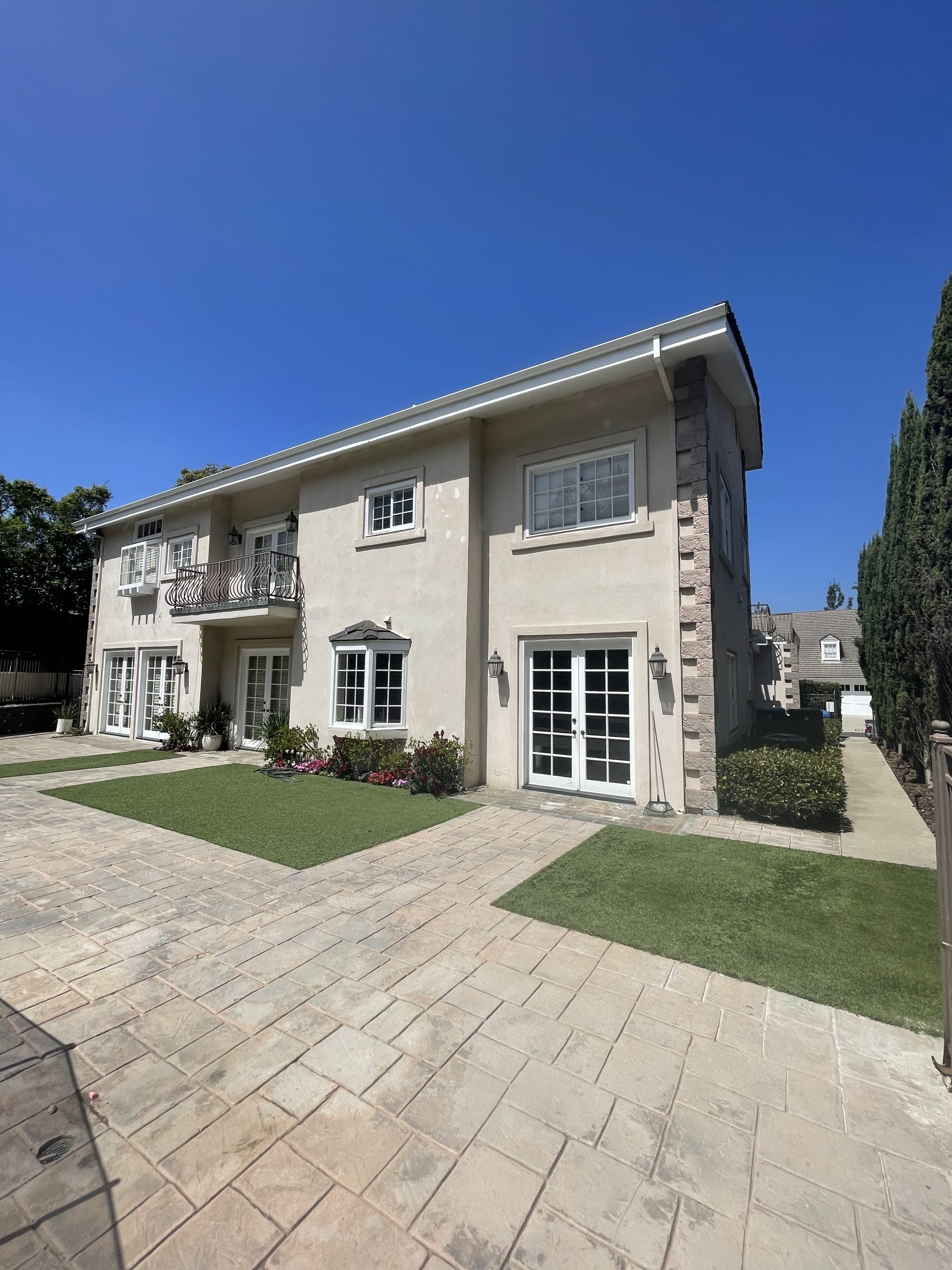 Behind the Scenes: Our House Painters at Work in Orange County
In the colorful world of house painting, the final outcome is often a stunning transformation that leaves homeowners in awe. But what goes on behind the scenes to deliver such breathtaking results? At Laguna Painting, we believe in transparency, so we're pulling back the curtain to give you an exclusive glimpse into our process. Here's a step-by-step look at our house painters at work in Orange County.
1. Initial Consultation
Before any actual painting begins, we start with a consultation to understand your vision for your home. We discuss color choices, finishes, budget, and timeline. We'll also provide suggestions and advice to help you make informed decisions.
2. Detailed Estimation
Once we have all the necessary information, we provide a detailed estimate outlining all costs. We believe in transparency and honesty, ensuring no hidden fees or unexpected expenses.
3. Preparation
The success of a painting project lies largely in the preparation. We cover furniture, protect floors with drop cloths, and remove or mask any hardware. Walls are then cleaned and any cracks or holes are filled and sanded. Our meticulous preparation ensures a smooth painting process and a flawless finish.
4. Priming
To ensure the paint adheres properly and its true color shines through, we apply a high-quality primer to the surfaces. This step is critical in achieving a uniform, long-lasting finish.
5. Painting
This is where the magic happens. Our skilled house painters in Orange County apply the chosen paint color using professional techniques to ensure even coverage and smooth lines. Whether it's a bold, vibrant hue or a subtle, calming shade, we bring your vision to life with precision and care.
6. Second Coat and Inspection
For a truly professional look, we apply a second coat of paint. Once dry, we thoroughly inspect the work, touching up any areas that may need extra attention.
7. Clean-up
Upon completion of the project, we ensure your home is left as clean as we found it. We remove all coverings, reinstall any hardware that was removed, and clean up all painting supplies.
8. Final Walk-Through
We believe in 100% customer satisfaction. That's why we conclude with a final walk-through with you to ensure every detail meets your expectations.
9. Follow-up
Even after we've packed up our brushes, our commitment to our clients continues. We follow up to make sure you're still satisfied with the work and address any concerns that may have arisen.
Our team of dedicated house painters at Laguna Painting take great pride in their work, always striving to exceed expectations and provide the highest level of service to homeowners in Orange County. Our process is meticulously designed to ensure we deliver stunning results on time, every time.
Are you ready to transform your home with a fresh coat of paint? Experience the difference of working with true professionals. Contact Laguna Painting at 949-313-8428 to schedule a consultation. Let us bring your vision to life.
Sources:
1. [Laguna Painting Services](www.lagunapainting.com)
2. [This Old House – How to Paint a Room](https://www.thisoldhouse.com/painting/21016402/how-to-paint-a-room)
3. [Bob Vila – How to Prepare Walls for Painting](https://www.bobvila.com/articles/how-to-prepare-walls-for-painting/)